Let's play a game: Answer a few questions and get a reward. Simple enough, right? Let's keep that in mind as we talk about how the game is played. The following sentence explains the process, but it may also include some words that are unfamiliar to you. Whether you are coming from the blockchain or the EA community, don't worry, we'll explain each term one by one and get you ready to play!
The Game
Using the Gitcoin platform, embark on a Quest testing your knowledge of Effective Altruism to earn a Kudos.
Gitcoin
Gitcoin is on a mission to grow open source. It is a community for developers to collaborate and monetize their skills while working on Open Source projects through bounties. It is a decentralized application built on Ethereum's blockchain. It is the awesome platform that hosts both the Kudos and the Quest. | What is Gitcoin - YouTube
Kudos
A kudos is a way of showing your appreciation for another Gitcoin member. It's also a way to showcase special skills that a member might have, such as knowledge about Effective Altruism. More specifically, it is a type of "non-fungible token" using the ERC-721 standard developed by the Ethereum Foundation. This means the token is unique, like a collectible or commemorative, and can be used to symbolize reputation or as a type of reward. | More info.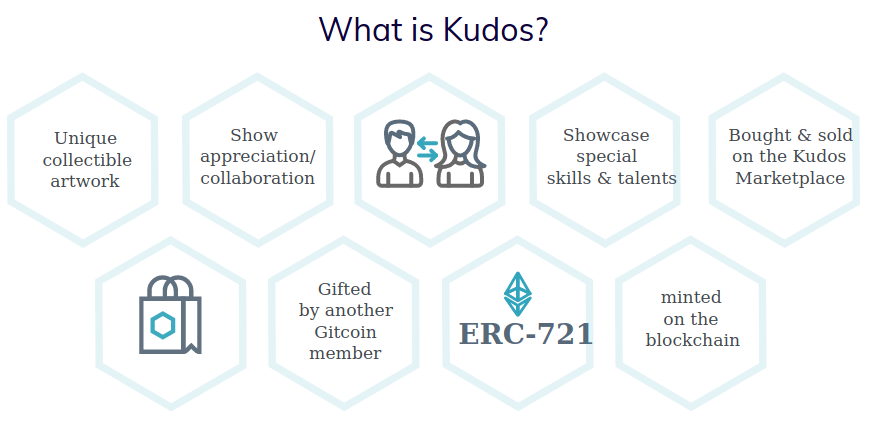 Quests
Explore. Learn. Battle Baddies. Win Rewards. Gitcoin Quests is a fun, gamified way to learn about the web3 ecosystem, compete with your friends, earn rewards, and level up your decentralization-fu! This is the quiz you'll take on the topic of Effective Altruism, and if you pass it you will earn the Kudos. | More info.
Effective Altruism
Effective Altruism is a research field which uses high-quality evidence and careful reasoning to work out how to help others as much as possible. It is also a community of people taking these answers seriously, by focusing their efforts on the most promising solutions to the world's most pressing problems. Hint, this answer may be on the Quest, just sayin'.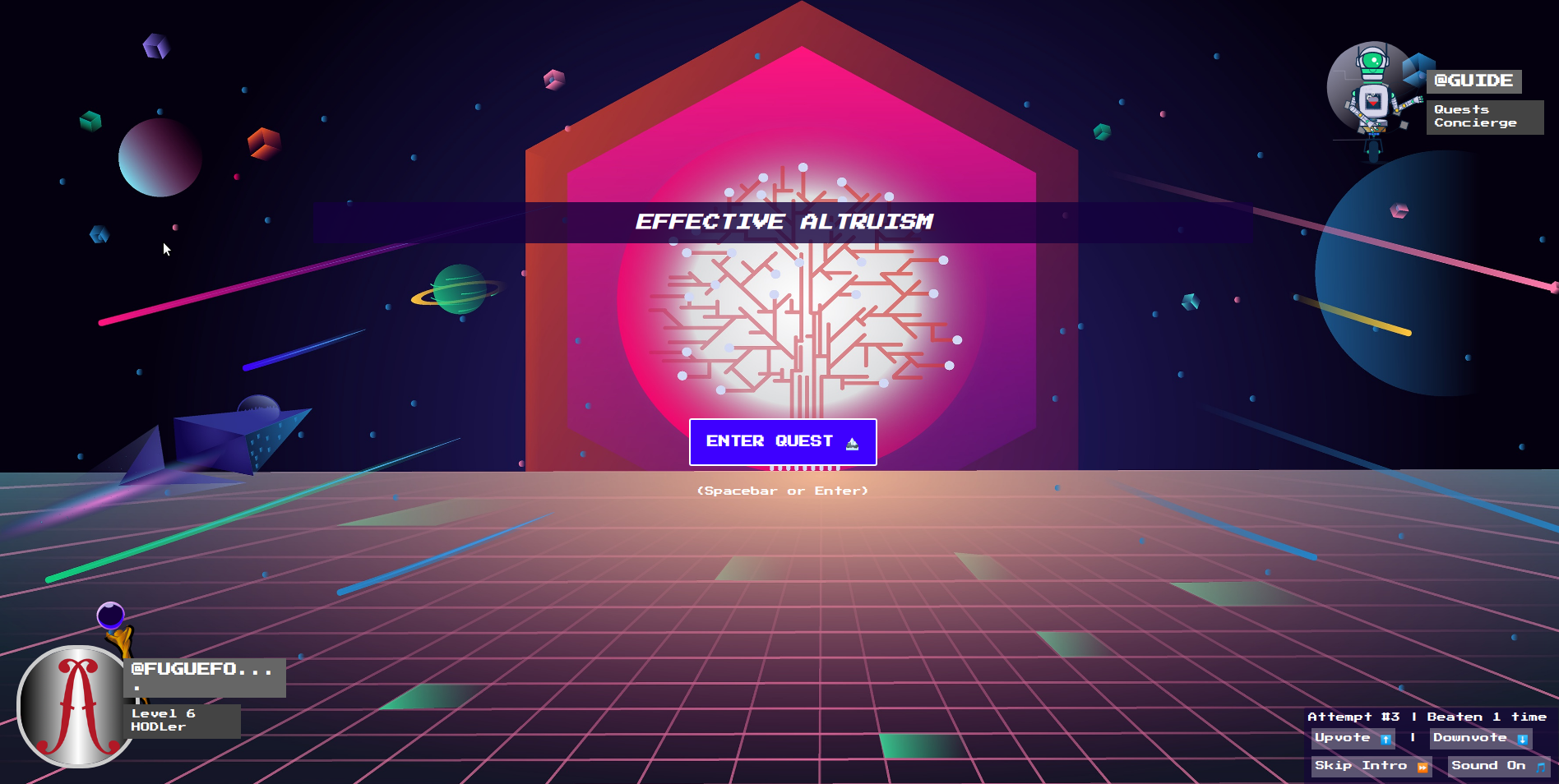 Get Started
Download and install the Metamask browser extension (Chrome, Brave, and Firefox supported). Metamask is a crypto wallet and gateway to blockchain apps, such as the Gitcoin platform. What is Metamask - YouTube.
To login to Gitcoin, you'll need a GitHub account so if you don't have one go ahead and create it. Don't know what GitHub is? Check out this explainer video and dive head first into the world of open source software.
Note, to receive the Kudos (assuming you complete the Quest!), you'll be prompted to connect your Metamask wallet with Gitcoin and grant permission for Gitcoin to read the state of the wallet. This is to enable the transaction on the blockchain to mint the Kudos to you.
Ready Player One!
You're now ready to start the Quest!. You'll be facing off against the Evil Genius Bot with five multiple-choice questions, but first you'll be given all the time you need to read the Introduction to Effective Altruism article, the content of which is used to form the questions in the Quest. When you've finished reading, start the quest and answer the questions. You'll 30-45 seconds for each question to answer, and if you miss an answer you'll have to wait three minutes as a cool-off period before trying again. Good luck, and enjoy!